The Utility Solid State Voltmeter

IM-17

came on the market in 1967 and was produced until 1977. In 1979 the

IM-17

was replaced by the

IM-5217

and was produced until 1987. There is only minor differences between the two and it is mostly a matter of look and feel.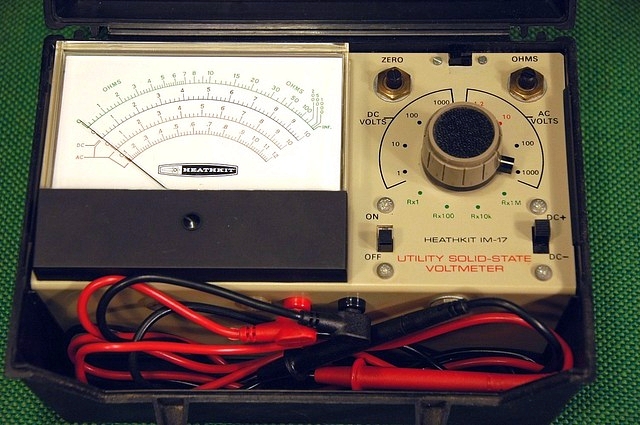 I have slightly modified my

IM-17

. I have replaced the fixed test probes with standard 4mm test jacks to make it more versatile like modern Multimeters. The DC-probe had a 1Mohm resistor built-in so I had to incorporate a replacement for it inside the

IM-17

. I have modified my

IM-18

in a similar way. Furthermore I have replaced the 8.4 volt mercury battery with a standard 9 volt alkaline battery. I have also incorporated a battery check switch, to be able to measure the actual voltage of the 9V battery. It turns the meter to be a simple voltmeter, calibrated for 10V full scale for direct reading of the battery state.