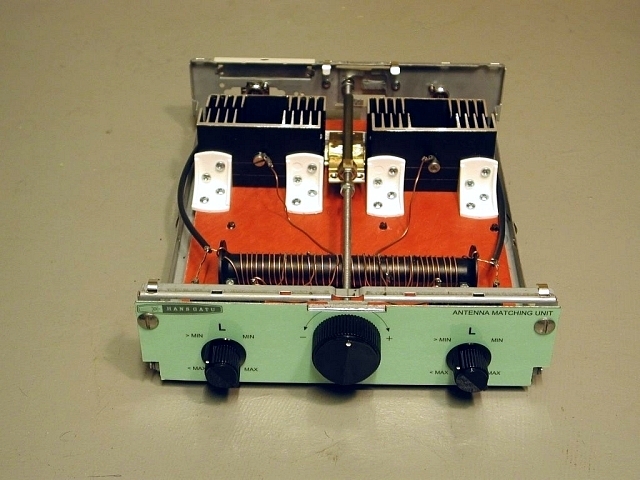 This 2nd homebrew

Antenna Matching Unit

is also a variable lowpass T-filter. It is more versatile since the inductansce is continuously variable. I planned to use heatsink capacitors in this design also, but I had a suitable variable capacitor in the junk box.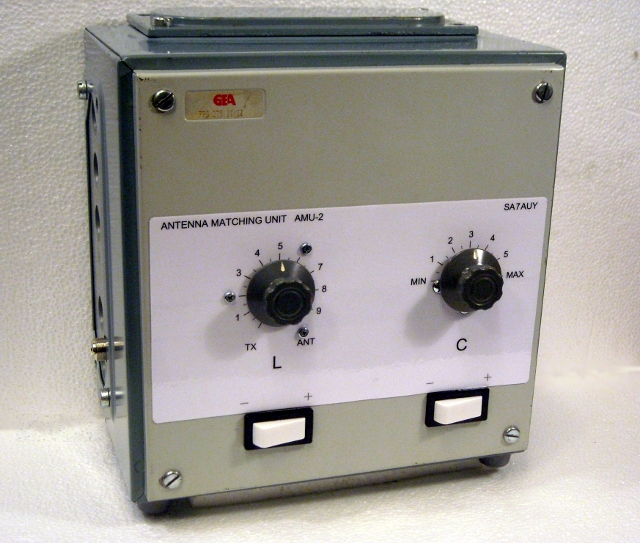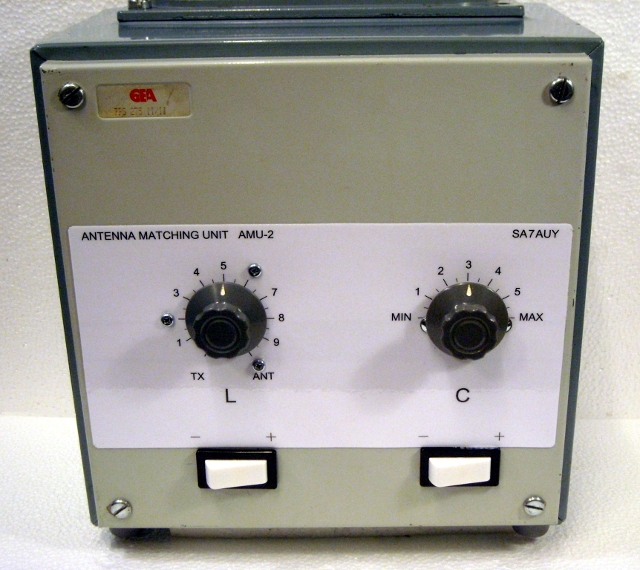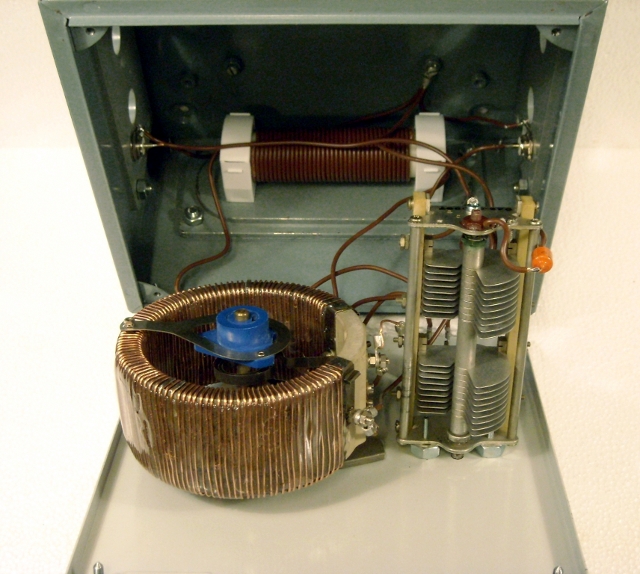 L1 is made of 15m of 1.5mm² solid copper wire, wound on a ceramic core, approximately 100 turns. It used to be a high power wire wound potentiometer (250Ω 250W). The inductance is approximately 40µH. The copper wire is fixed with epoxy.
L2 is made of 36 turns of
1.5mm² stranded copper wire,
wound on a piece of plastic pipe with a diameter of 32mm
.
The inductance is approximately 20µH.
Each section of C1 is 150pF variable and C2 is 100pF.
S1 can add or remove L2 in parallel with one branch of L1, to reduce or increase the inductance.
S2 can add or remove C1A and C2, to increase or reduce the capacitance.

The wire wound 250Ω 250W potentiometer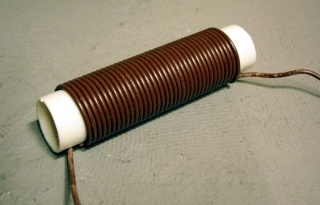 L2 wound on a 32mm plastic pipe ...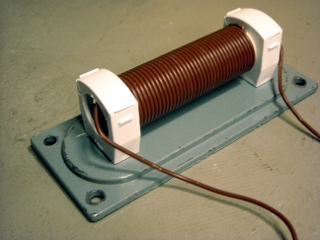 ... and fixed on the bottom flange of the box